CT Assistant
Built on top of CT IoT Platform
---
Consumer behaviour is changing. Immediate access to messaging, e-mail, media, and other online functionality through smartphones has generated a sense of entitlement to fast, simple, and efficient experiences. Vast increase in the number of smartphone connected consumers, simple and secure purchase flows, and location-based services are some of the market situations helping the growth of on-demand economy and encouraging on-line interactions between customers and service suppliers.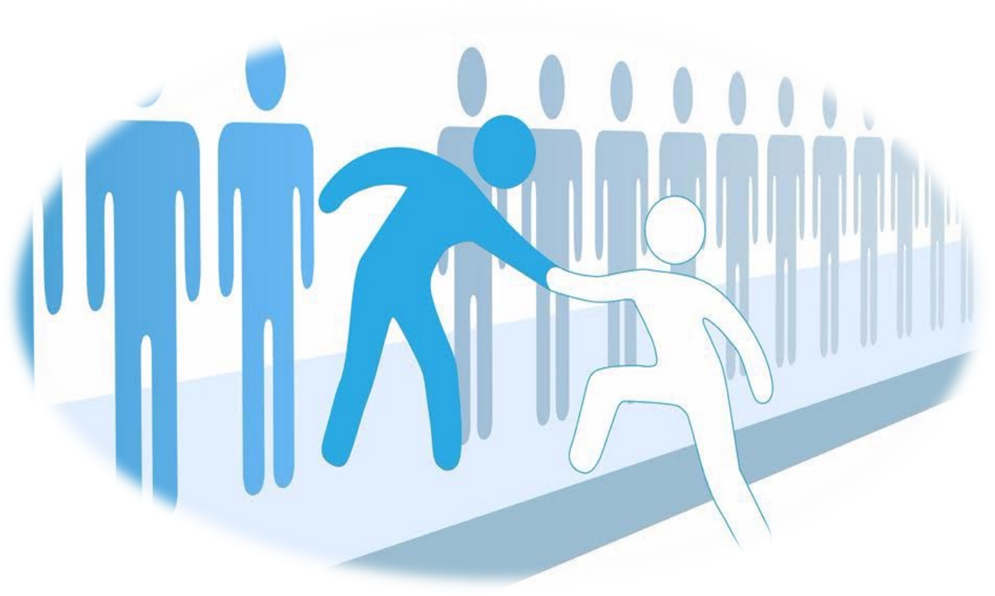 * IoT On-Demand
It combines the value of IoT and On Demand economy by connecting supply and on-line demand in real-time.
* Secure
A primary interface for accessing information, services and conducting transactions on a secure channel.
* Integrated Intelligence
Its integrated intelligence recognizes where the user is, makes assumptions about information the user might want based on what he or she has already experienced, and makes decision about how to deliver them in appropriate form.
* Experience
CT Assistant is a full cycle approach of real-time Search, Discover, Book, Schedule, Consume, Pay, Track and Review to consumer's needs. Using CentralTouch ASSISTANT enables the service suppliers having access to more demands and offer consumers a much more efficient way of consuming services.
Service suppliers would have a privilege of signing up on platforms to connect directly with consumers, and the consumers would have the convenience of benefiting the offered. Demands that are generated online is serviced offline by the registered and the most applicable service supplier either immediately or in a scheduled manner. The CentralTouch ASSISTANT provides convenient and immediate access to offline services and provisioning of goods at any-time, any-where, and on any-devices that are published by applicable suppliers.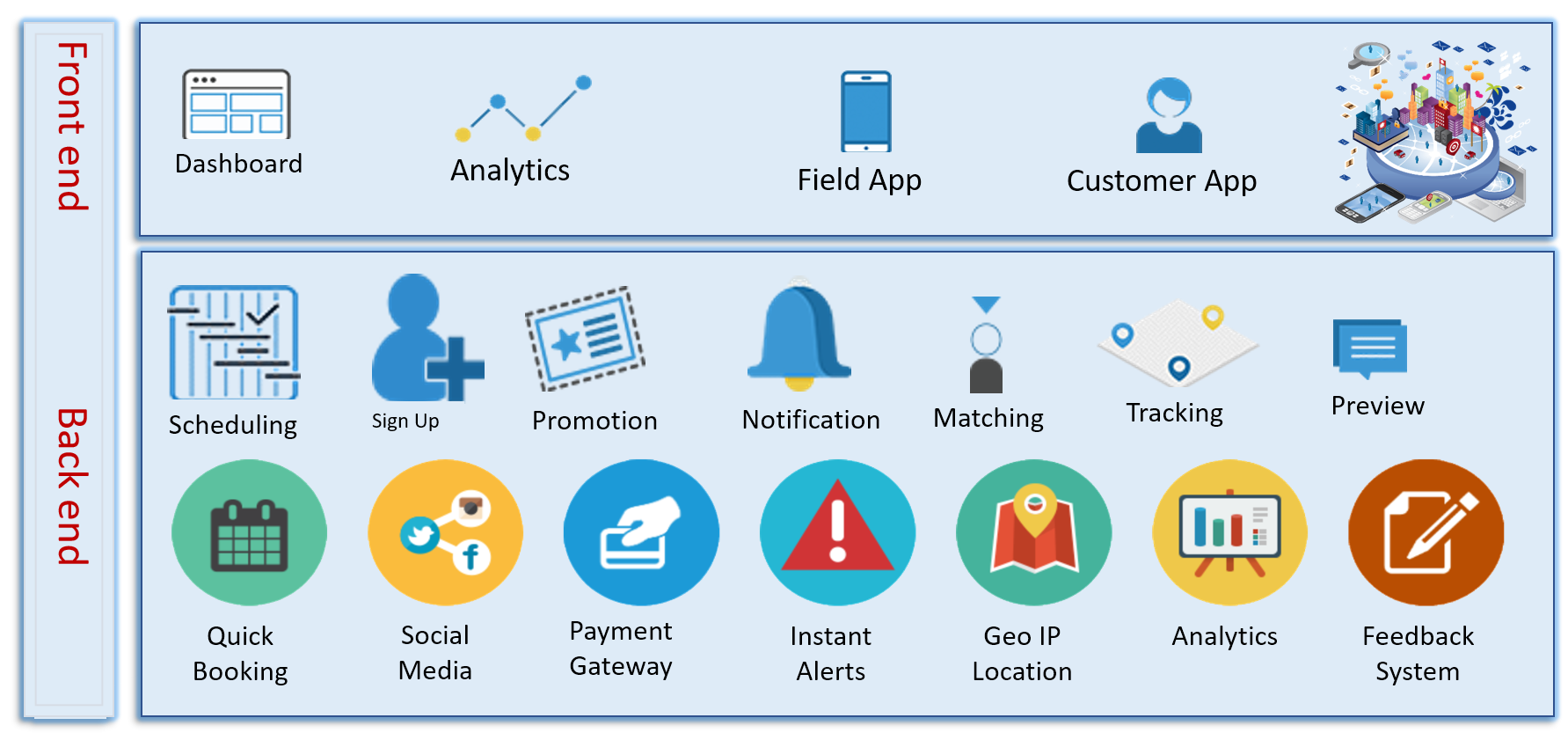 Front end components include the followings:
Dashboard: The captured data are accumulated and arranged in form of maps, charts, numbers and graphs in dashboard for customers, service suppliers and application service providers.
Analytics: It helps service suppliers to learn more about their users and provided services. It enables the service suppliers to discover the insights that they need to make decision and measure an impact on services. The collected information is used for learning and enhancing the efficiency of operations, marketing, supply positioning and demand matching.
Field App: It is a custom designed App used by the service supplier per each industry.
Customer App: It is a custom designed App used by the Customer. Applicable features, per industry, will be presented at the App.
Back end components include the followings:
Scheduling: Customers can book a service instantly or schedule it for a later time. The status of the scheduling is constantly monitored by the system and the customer receives notification as soon as there is any changes such as confirmation, cancellation, pending for matching and so on.
Sign UP: All Aspects of Authentication, Background verification, contact information are provided in this module. It allows Customers and Service suppliers to sign up using their Email, Phone No, and Social Network account. OTP verification is offered for enhanced security.
Promotion: Promotional codes and values are announced by the service suppliers and offered to targeted customers. Customers have the ability to use the promotional and referral codes for offered services. This module assists ad-hock marketing and running marketing campaign for service providers.
Matching: List of suitable service suppliers are presented to customers based on defined criteria such as service's type, location, availability, price and so on. Customers can select the service supplier manually or the system matches based on the preferences set by the customer.
Tracking: Real-time status of all aspects of service request and service delivery are communicated with the involved parties such as customers, service supplier and authorized parties. Tracking information are available on a map-view improving the customer experience.
Preview: Customers and service suppliers are able to view the provided review and feedbacks as well as rate each other.
Quick Booking: It is used for booking a service and invoicing customers upon completion of service delivery.
Social Media: Integration available with social media accounts such as Google, Facebook, Twitter, and Linked-In for user signup and information sharing.
Payment Gateway: Different payment options that are supported by integrated payment gateway are offered to customers for paying the services.
Instant Alerts: The real-time events and status are sent to customers and service suppliers whenever is applicable, using available communication channels such as Push notification, phone SMS, in app SMS, in app messaging, or Email.
Geo IP Location: Integrated with map API such as Google map and Open street map.
Feedback System: Customers and service provides can write feedback and review the feedback of each other.
Additional advantages.
Convenient and Reliable Service Delivery
Data Collection for Analysis
Personal Profile Dashboard
---
Provides anyWhere, anyTime Access to On-Demand Services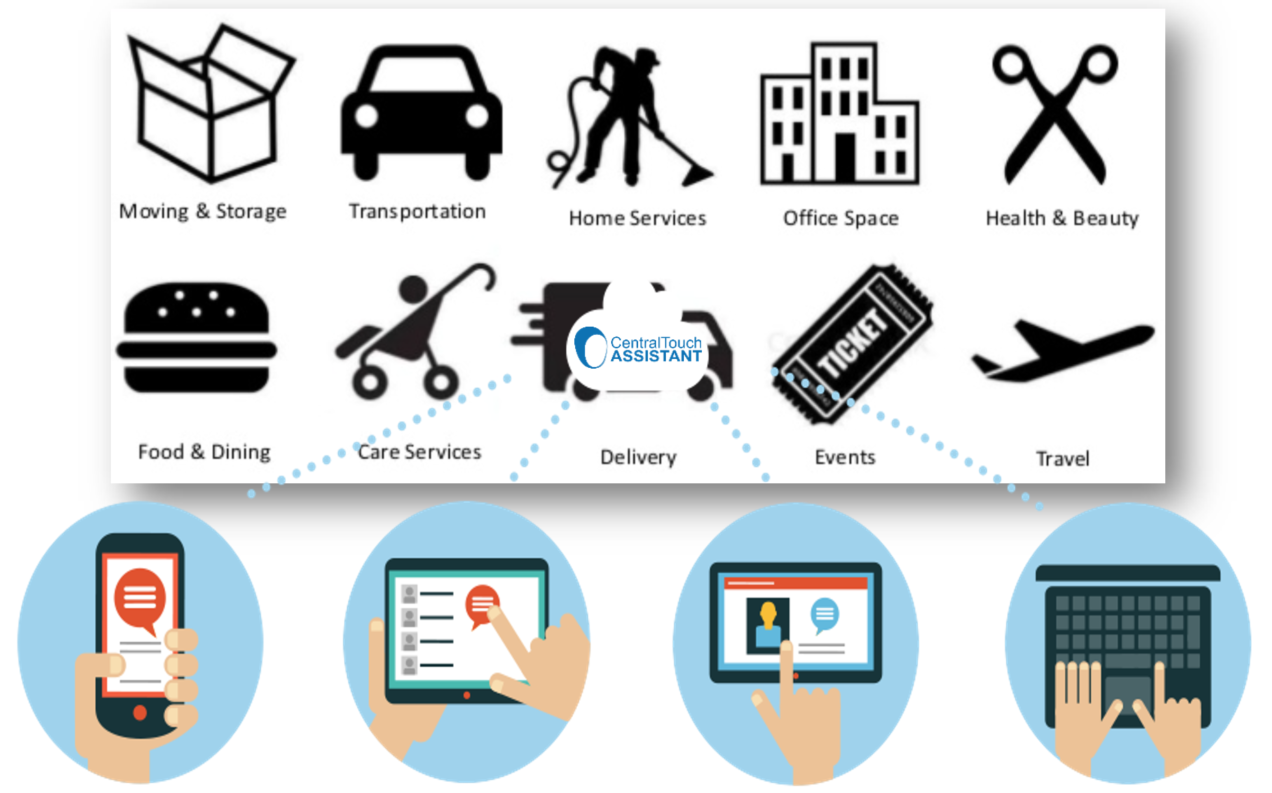 Copyrigth CentralTouch Technology Inc.